voorkom hacking van uw beveiligingssysteem - Primacom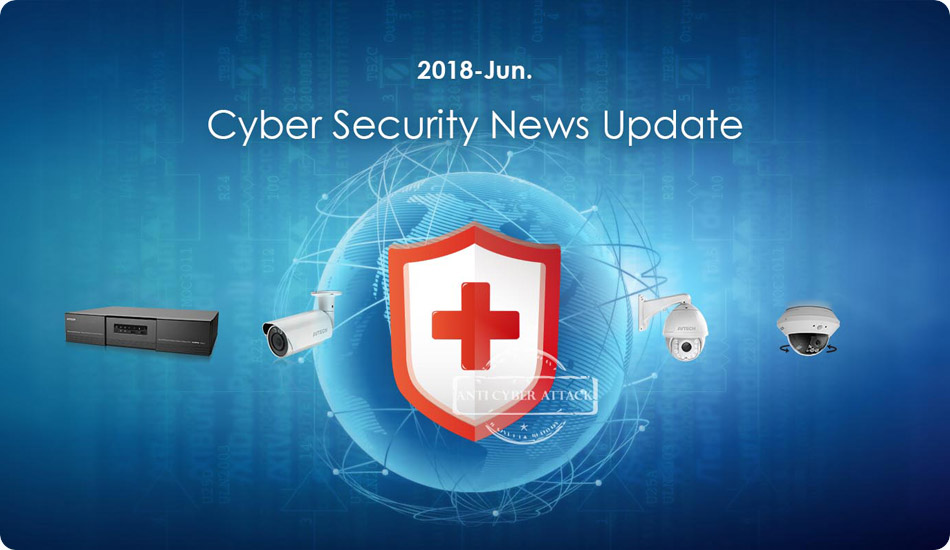 In gebruik name AVTech recorders en camera's

Let op !
Het komt regelmatig voor dat camera's en recorders gehackt worden omdat gebruikers de standaard gebruikersnaam "admin" en wachtwoord "admin" niet wijzigen.

Als u de eerste keer inlogt in uw recorder of camera maak dan meteen een nieuwe gebruiker aan met een sterk wachtwoord. Geef de nieuwe gebruiker Supervisor rechten. Noteer deze nieuwe naam en wachtwoord goed zodat u deze later kunt terugvinden.
Log met de nieuwe gebruikersnaam in op de camera of recorder en verwijder de admin gebruiker.

Ook wordt dringend geadviseerd niet netwerkpoort 80 te gebruiken. Verander in de netwerkinstellingen van de recorder of camera de netwerkpoort naar bv. 88.
Firmware Updates
AVTech brengt voor de camera's en recorders regelmatig firmware-updates uit. Hiermee worden vaak beveiliging problemen opgelost of voorkomen.
Op de website van AVTech (www.avtech.com.tw) kunt u de laatste firmware voor uw camera of recorder downloaden.
Zorg er voor dat de camera's en recorders up-to-date blijven.

Hiermee maakt u het hackers al een stuk moeilijker om een camera of recorder over te nemen.

Beelden via internet bekijken.

Als u de beelden van camera of recorder via internet wilt kunnen bekijken adviseren we u dringend te kiezen voor de AVTech EaZy Networking cloud-oplossing.
Hiermee maakt de camera of recorder een verbinding met de EaZy cloud-oplossing van AVTech en hoeft u zelf geen poorten open te zetten op uw router.
U kunt EaZy gebruiken door deze functie aan te zetten in de recorder of camera en een EaZy account aan te maken.
Als de EaZy functie is ingesteld op de camera of recorder kunt u via de EagleEyes app (via Google Play of Apple Playstore) met het apparaat verbinding maken en de beelden bekijken.
Voor Windows kunt u op http://www.avtech.com.tw/Software.aspx het programma CMS Lite downloaden en installeren. In CMS Lite kunt u een EaZy verbinding maken met de camera of recorder.

EaZy networking wordt ondersteunt in de volgende AVTech NVR recorders:
AVH0401
AVH316
AVH317
AVH408P
AVH516
AVH517
AVH1109
AVH2116
AVH8516
DGH1104

-------------------------------------------------------------------------------------------------------------------------------------------------------------------------------------
Using AVTech recorders and cameras
Pay attention !
It often happens that cameras and recorders are hacked because users do not change the default user name "admin" and password "admin".
When you log into your recorder or camera for the first time immediately create a new user with a strong password. Give the new user Supervisor rights. Make a note of this new name and password so that you can use it later.
Log in with the new username on the camera or recorder and remove the admin user.

Also do not use port 80. Change the portnumber in the networkconfiguration of the recorder or camera to for example port 88.
Firmware Updates
AVTech regularly releases firmware updates for cameras and recorders. These updates can solve or prevent security issues. You can find the firmware-updates on the AVTech website (www.avtech.com.tw).
Please keep cameras and recorders up-to-date.
This makes it even more difficult for hackers to take over a camera or recorder.
View images via the internet.
If you want to view the images from a camera or recorder via the internet, we strongly recommend using the AVTech EaZy Networking cloud solution.
This makes the camera or recorder a connection to the EaZy cloud solution from AVTech and you do not need to open any ports on your router.
You can use EaZy by turning this function on in the recorder or camera and creating an EaZy account.
If the EaZy function is set on the camera or recorder, you can use the EagleEyes app (via Google Play or Apple Playstore) to connect to the device and view the images.
For Windows you can download and install the CMS Lite program at http://www.avtech.com.tw/Software.aspx. In CMS Lite you can connect an EaZy to the camera or recorder.



EaZy networking is supported in the following AVTech NVR recorders:
AVH0401
AVH316
AVH317
AVH408P
AVH516
AVH517
AVH1109
AVH2116
AVH8516
DGH1104